Hercules P32 DJ¶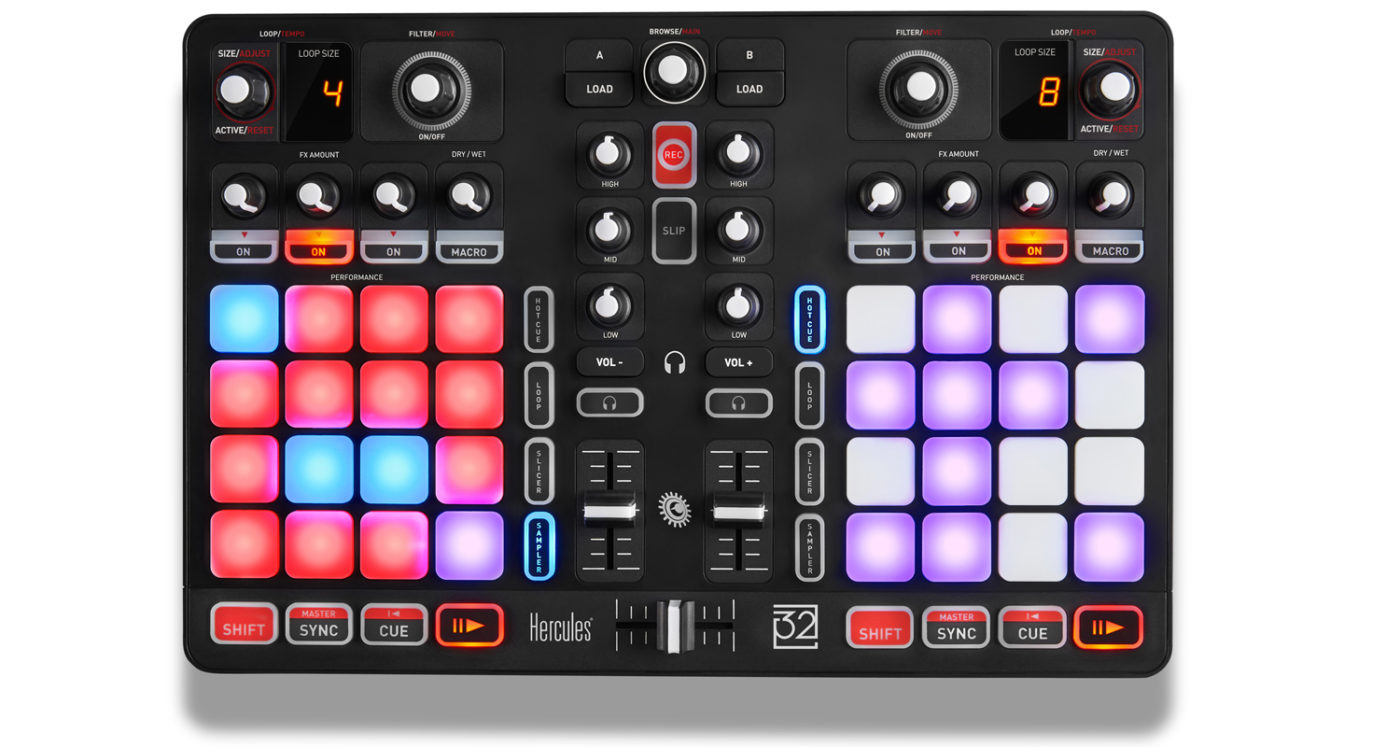 The Hercules P32 DJ is a relatively compact DJ controller with a built-in sound card. Rather than jog wheels, it has a 4 x 4 multicolor (red/blue/purple) pad grid for each deck. The pad grids can be switched between 4 different layers to perform a variety of functions.
Thanks to Hercules for supporting the development of this mapping by providing a controller.
Changed in version 2.3.0: Add pitch controls in loop mode and increased head mix knob precision.
Changed in version 2.3.5: Dry/Wet knobs can be replaced by pregain (optional)
Compatibility¶
This controller is a class compliant USB MIDI and audio device, so it can be used without any special drivers on GNU/Linux, Mac OS X, and Windows. However, it recommended to install the driver on Windows to be able to use the ASIO sound API.
Sound card setup¶
This device has a built in 4 channel output sound card. There are 2 RCA outputs for the main output and a 1/4" TRS stereo headphone jack. There are buttons in the center of the controller that adjust the sound card's headphone output volume in hardware. These do not adjust the headphone gain in Mixxx.
Warning
There is no main output volume control on the device, but the main output volume of the sound card can be controlled from the OS mixer. The device comes with the main output set to 45%. So, for the best gain staging, turn the volume of the main output all the way up in your operating system mixer.