5.

Eine Übersicht über die Mixxx Benutzeroberfläche

In diesem Abschnitt erklären wir Dir die Mixxx-Oberfläche, wo all die Magie passiert, mit der Du die Dancefloors zum beben und Deine Radio-Hörer und Soundcloud-Follower verzaubern wirst! Sicher wirst Du vertraut werden wollen mit diesem Benutzer-Interface, das für Dich als DJ den wichtigsten Teil von Mixxx darstellt. Wir werden Dir hier Arbeit mit Mixxx anhand des Standard-Interfaces erklären und die Funktion und Bedeutung sämtlicher Knöpfe, Regler, Fader und anderen visuellen Elementen erläutern. Sobald Du das Konzept begriffen hast, kannst Du aus einer Vielzahl von Skins auswählen oder selbst Hand anlegen um Mixxx zu genau der Dj-Software die Deinen individuellen Ansprpchen und Vorlieben genügt!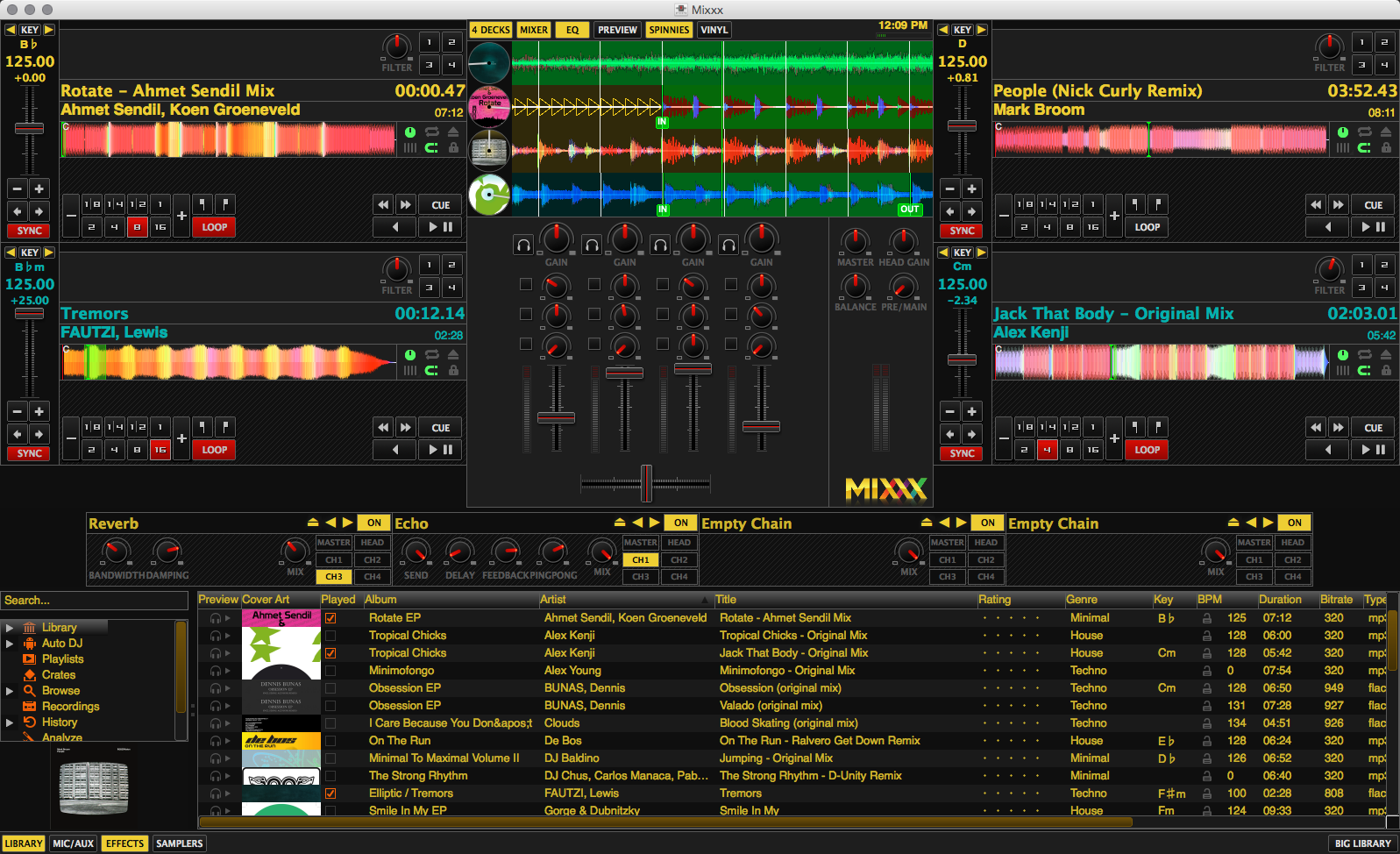 This is the Latenight skin. It is the default skin supplied with Mixxx. There are a variety of others skins included with Mixxx. You should explore them all to figure out which one you prefer. This section will focus on Latenight only.