3.

An Overview of the Mixxx Interface

Welcome to the Mixxx interface. This is where the magic happens. You are going to want to get very familiar with this interface because it is the main way to use Mixxx. In this chapter, we present the default interface of Mixxx and describe its elements, knobs and faders.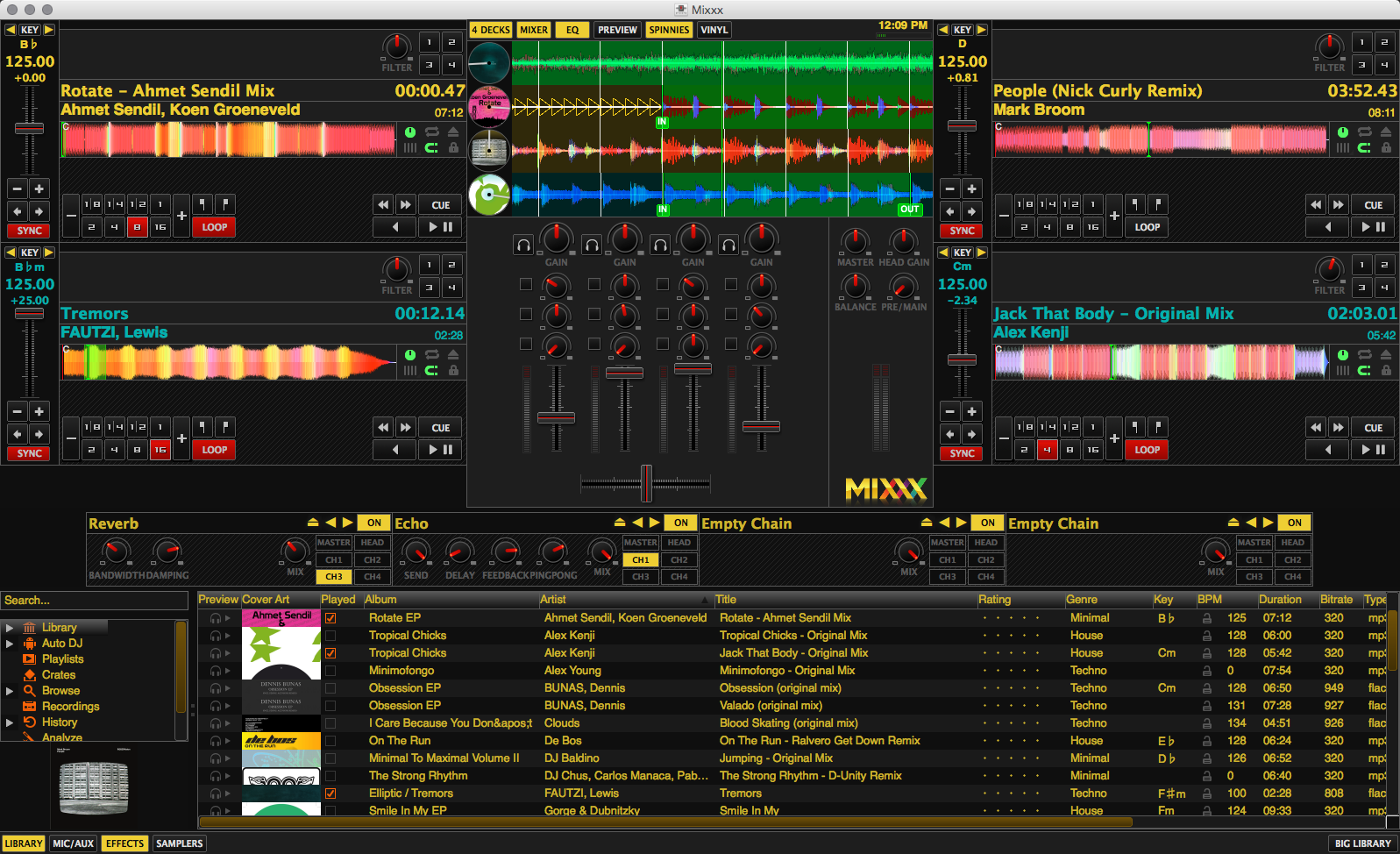 This is the Latenight skin. It is the default skin supplied with Mixxx. There are a variety of others skins included with Mixxx. You should explore them all to figure out which one you prefer. This section will focus on Latenight only.