3.

Une Introduction à l'Interface de Mixxx

Bienvenue dans l'interface de Mixxx. C'est ici que toute la magie opère. Vous allez devenir très familier de cette interface parce que c'est la façon principale d'utiliser Mixxx. Dans ce chapitre, nous présentons l'interface par défaut de Mixxx et décrivons ses éléments, boutons et potentiomètres.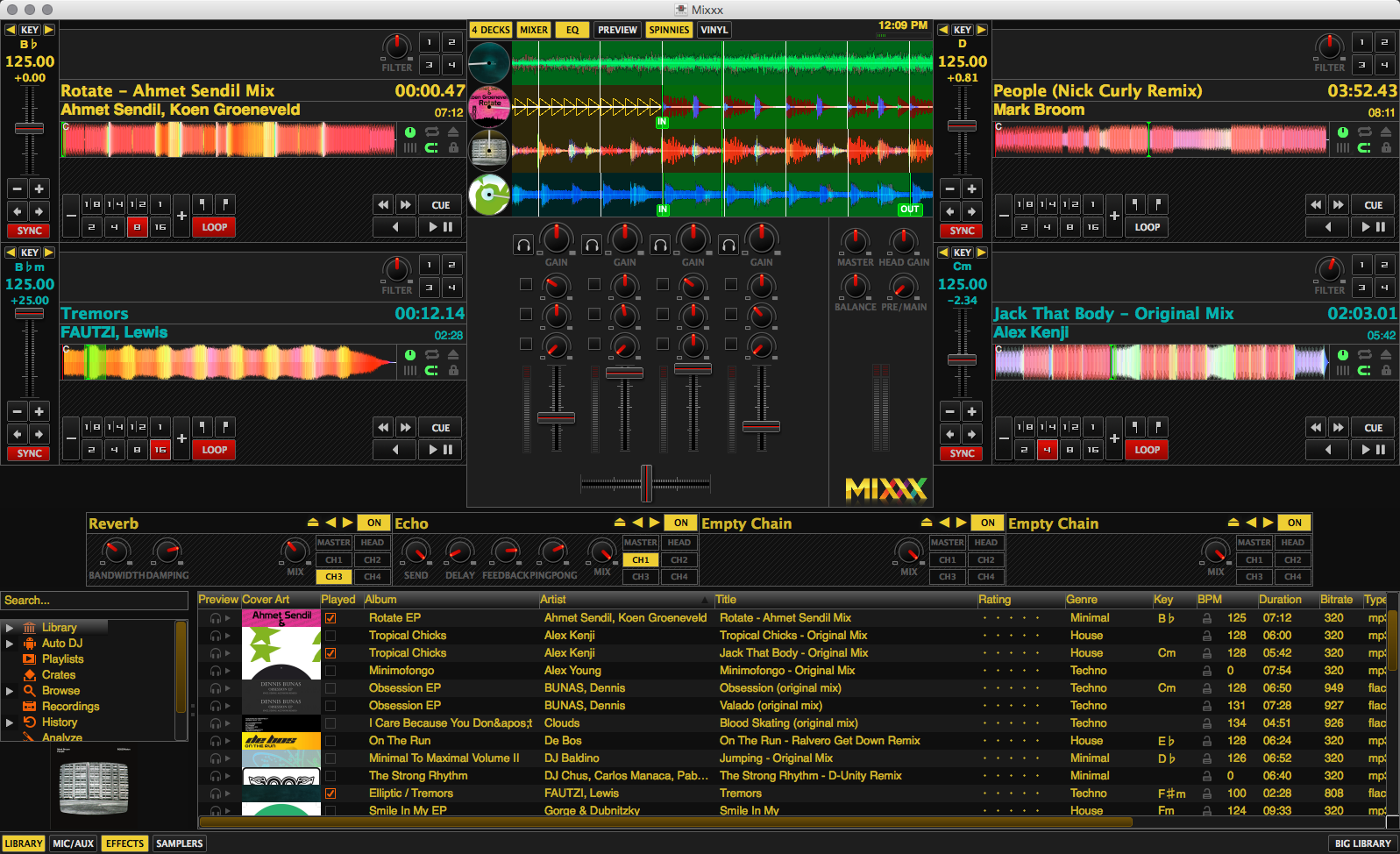 This is the Latenight skin. It is the default skin supplied with Mixxx. There are a variety of others skins included with Mixxx. You should explore them all to figure out which one you prefer. This section will focus on Latenight only.